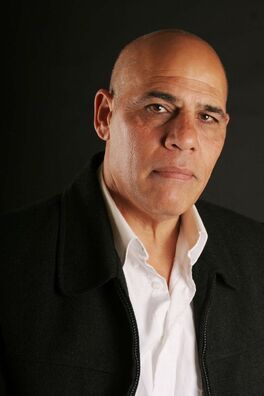 Uri Gavriel
is an actro. He portrayed
Savella
.
Life & Career
Edit
Uri Gavriel was born in 1955 in the Magdiel transit camp in Israel to the Iraqi Jewish immigrants Bertha and Gabriel Gavriel. When he was five, the family moved to Jaffa. When Gavriel was 12-years-old the family moved to the neighborhood of Tel Giborim and from it to the secular Pardes Katz within the ultra-Orthodox city of Bnei Brak.
After serving his mandatory military service, Gavriel continued to work as an actor. Between the years 1977 - 1979 he studied acting and theater in Nissan Nativ's acting studio.
Date of Birth:  3 April 1955 , Bnei Brak, Israel.
Photo Gallery
Edit
Ad blocker interference detected!
Wikia is a free-to-use site that makes money from advertising. We have a modified experience for viewers using ad blockers

Wikia is not accessible if you've made further modifications. Remove the custom ad blocker rule(s) and the page will load as expected.