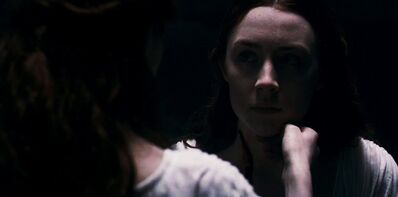 The Nameless Saint
is a character/supernatural force seen int the
film
.
After entering the healing shrine, you encounter the nameless saint. The nameless saint is an exact replica of yourself who appears before you. The saint then advises you before killing you. It is apparent that your mind is transferred to the saint, it is like you did not die. You are now a soucriant .
Byzantium
Edit
Ella is seen with Clara outside the healing shrine.
Clara
tells her that only those who are prepared for death can become a soucriant. She then enters and she sees the saint. The saint tells
her
that
this
is the end of time. The saint is seen again in the form of
Darvell
.
Ad blocker interference detected!
Wikia is a free-to-use site that makes money from advertising. We have a modified experience for viewers using ad blockers

Wikia is not accessible if you've made further modifications. Remove the custom ad blocker rule(s) and the page will load as expected.