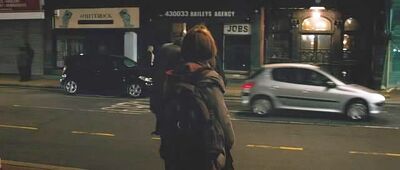 Peugeot 206
is a vehicle seen in
Byzantium
.
The Peugeot 206 is a supermini car produced by the French manufacturer Peugeot from 1998 to 2010. Even though the 206 had finished production in most markets by 2010, in Europe it was available as the 206+, with front and rear styling that resembles the Peugeot 207, until 2012, whereas in South America it continues to be offered under the 207 nameplate; and furthermore in China, both under the 207 nameplate and as the Citroën C2. It was officially launched on 10 September 1998, in hatchback form, which was followed by a coupé cabriolet (the 206 CC) in September 2000, a station wagon (the 206 SW) in September 2001, and a sedan version (the 206 SD) in September 2005.
Ad blocker interference detected!
Wikia is a free-to-use site that makes money from advertising. We have a modified experience for viewers using ad blockers

Wikia is not accessible if you've made further modifications. Remove the custom ad blocker rule(s) and the page will load as expected.