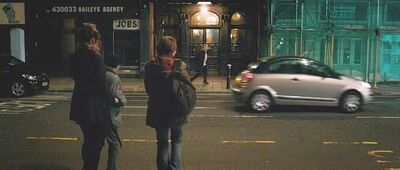 Citroën C3 Pluriel
is a vehicle seen in
Byzantium
.
The Citroën C3 is a supermini car produced by the French manufacturer Citroën since 2002. It replaced the Citroën Saxo in the model line-up and is currently in its second generation. It is produced in a five-door hatchback body style, with the first generation also being produced in a two-door convertible version, called the C3 Pluriel. A three-door hatchback, with a similar design as the second generation, marketed as a premium model, is available as the DS3.
A mini MPV version of the C3 was announced in July 2008, called the C3 Picasso, and was unveiled at the 2008 Paris Motor Show. In South America, a mini SUV version, called the C3 Aircross, is produced and marketed only locally.
C3 Pluriel
Edit
A new C3 variant was introduced in July 2003, the C3 Pluriel, which can be configured as a full or partial convertible or a closed car, due to its detachable roof bars and folding fabric roof. It was originally offered with a choice of a 1.4 or a 1.6 L petrol engine, and a 1.4 L diesel engine. The 1.6 L petrol came fitted, as standard, with a semi-automatic gearbox. The Pluriel was withdrawn in early 2010.
Ad blocker interference detected!
Wikia is a free-to-use site that makes money from advertising. We have a modified experience for viewers using ad blockers

Wikia is not accessible if you've made further modifications. Remove the custom ad blocker rule(s) and the page will load as expected.