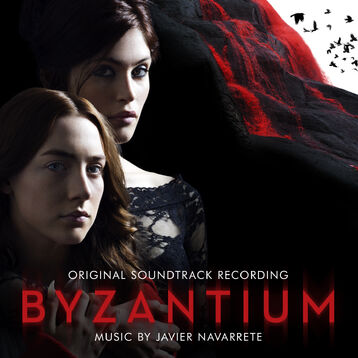 Byzantium - Original Soundtrack Recording
is the soundtrack for the
film
.
Information
Edit
Artist: Javier Navarrete
Title Of Album: Byzantium
Year Of Release: 2013
Label: Silva Screen Records / SILCD 1432
Genre: Score, Ambient, Classical Music
Tracklist
Edit
1. Main Titles 2. Secrets 3. No One 4. The Coventry Carol 5. Sonata In C Major, Opus 2, No. 3 – Adagio 6. Hotel Byzantium 7. Eleanor's Dream 8. Hunters 9. Steal Something From Her 10. My Mother 11. Whore 12. Thirst 13. You Came for Me 14. At School 15. It Would Be Fatal 16. My Mother Was Dying 17. Ancient Knowledge 18. An Empty Island 19. Betrayed 20. As Darkness Fell 21. My Mother Saw Her Chance 22. I'm Sixteen Forever 23. Birthday Gift 24. Clara Immortal 25. Love Dark 26. Blade From Byzantium 27. Always
Ad blocker interference detected!
Wikia is a free-to-use site that makes money from advertising. We have a modified experience for viewers using ad blockers

Wikia is not accessible if you've made further modifications. Remove the custom ad blocker rule(s) and the page will load as expected.